What is it?
Box 16 identifies the time span the patient is, or was, unable to work if they are employed and unable to work in their current occupation. This can be entered using the 6-digit (MMDDYY) or 8-digit (MMDDYYYY) date format. An entry in this field may indicate employment-related insurance coverage.
In Application:
To manually change this information:
Navigate to Clients > Client List.
Edit the desired client using the icon.
Select the Advanced tab.
Under the Dates (MM/DD/YYYY) section, enter the applicable dates into the Unable to work fields.
Click Save & Close.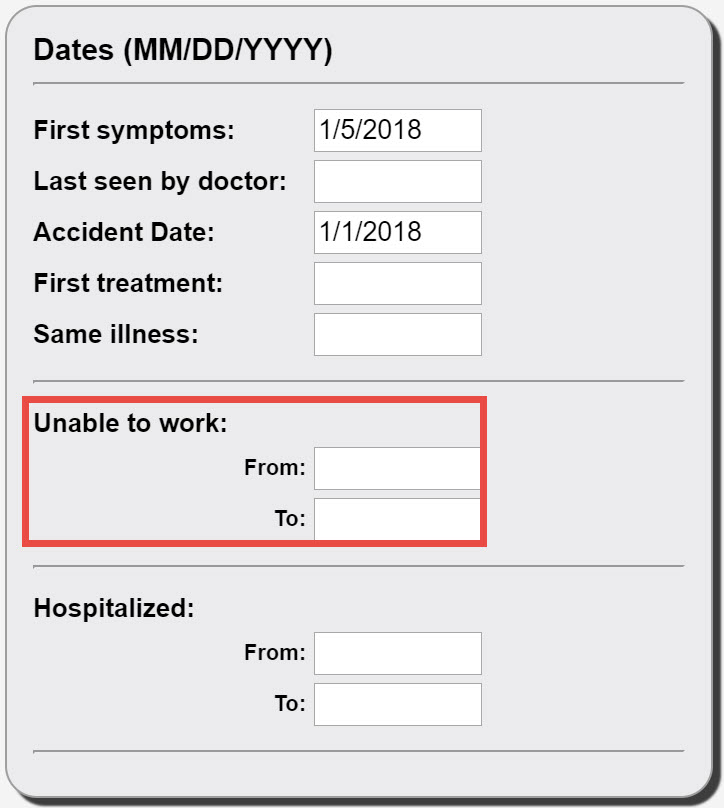 Note: The system will format the date into the correct format when the claim is created.
EDI File
Loop 2300, DTP03 (if DTP01 is 297 and/or 296)