What is it?
Box 24f is the total billed amount for each service line. Dollar signs and negative amounts should not be entered. Enter 00 in the cents area if the amount is a whole number.  
In Application:
To manually change this information:
Navigate to Billing > Bill Insurance.
Use Select Client to choose the desired client.
Locate the session and select the corresponding icon.
Under Billing & Coding, enter the amount into the Charge field.

If there are multiple codes, use the icon to edit an existing code.

Select Save & Done.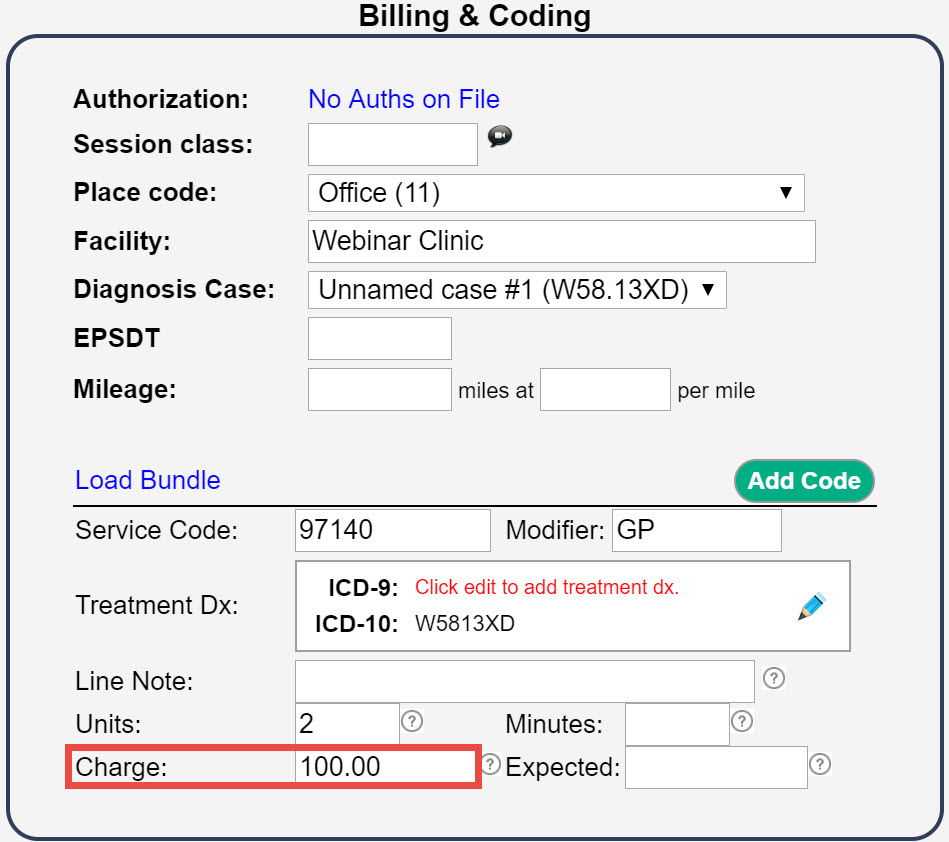 EDI File
Loop 2400, Segment SV102