What is it?
Box 24g is used to indicate the number of units in reference to the CPT code.
In Application:
Navigate to Billing > Bill Insurance.
Use Select Client to choose the desired client.
Locate the session and select the corresponding icon.
Under Billing & Coding, enter the amount into the Units field.

If there are multiple codes, use the icon to edit an existing code.

Select Save & Done.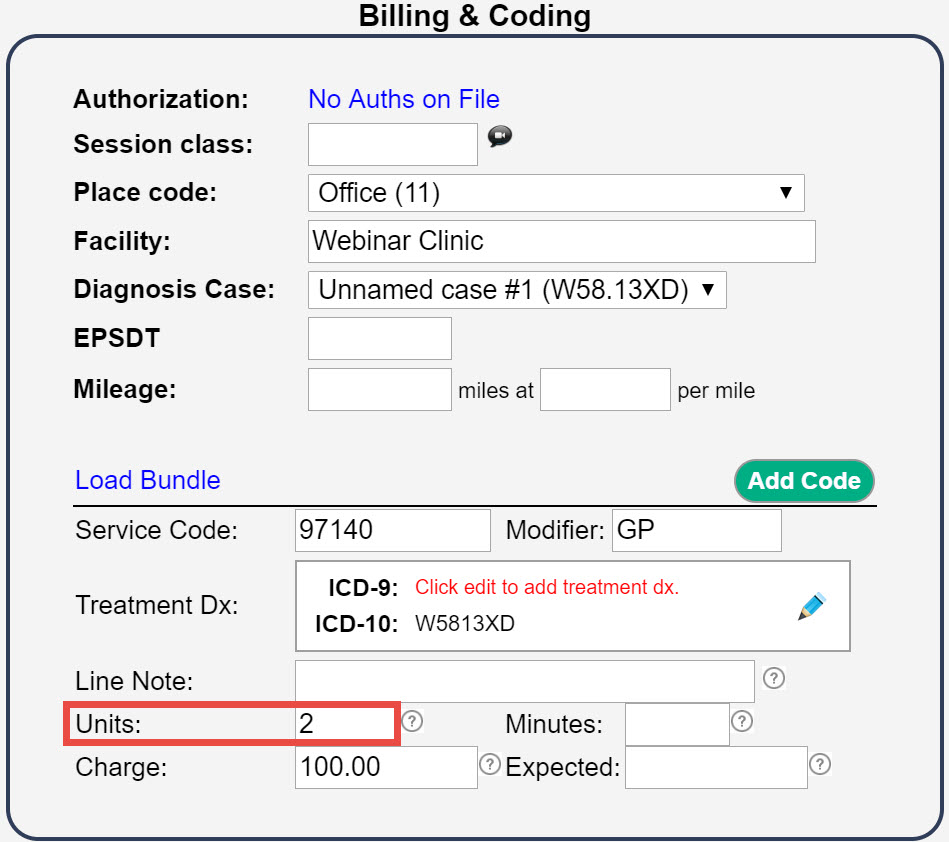 Important: While this information must be manually changed in the application, a corresponding addendum should be completed in WebPT for compliance.
In WebPT:
To change this information:
Navigate to the desired patient's chart.
Locate the corresponding Daily Note and use the drop-down to select Add Addendum.
On the Objective tab, select the procedures that were performed and enter units if needed.
On the Plan tab, select Finalize & Rebill Daily Note.
EDI File
Loop 2400, Segment SV104